We produce custom machine embroidery using stock designs and/or stock fonts on items such as baby blankets, bibs, caps and more. We can also design or digitize your original company logo to be used on polo's, dress shirts, jackets or other items.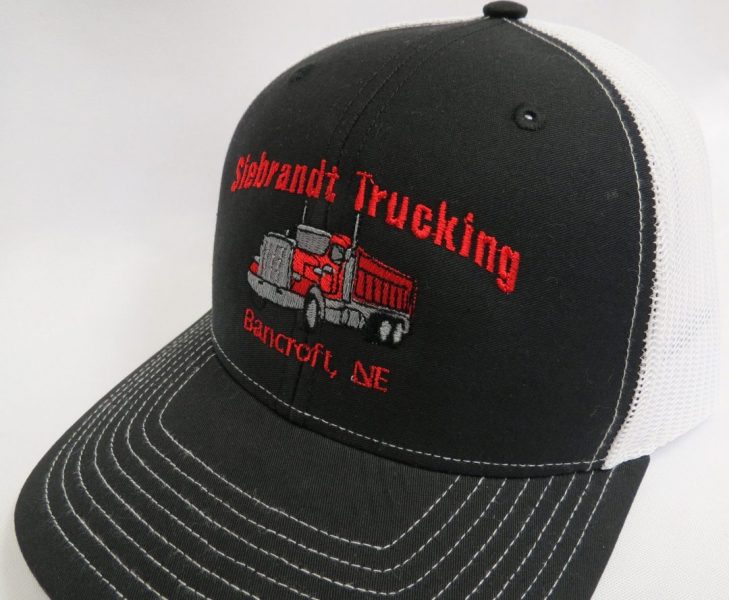 Slide 1
Want to add a little change to a basic embroidery stock design?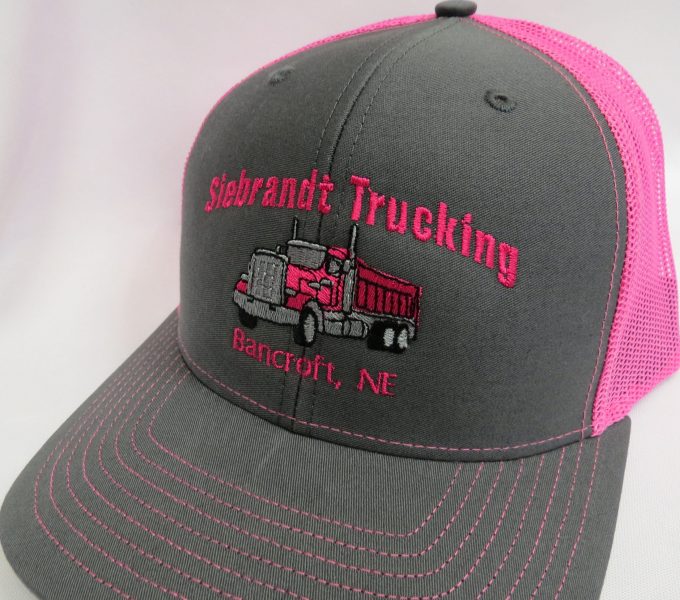 Slide 4
Maybe someone special loves pink! Or show your support in October for Breast Cancer Awareness.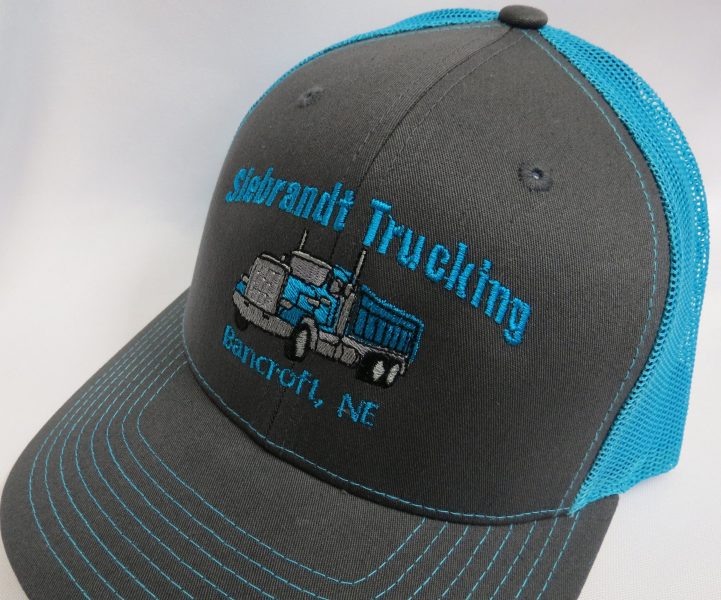 Slide 3
We start with a blank cap and embroider it in just the color you want. One cap at a time.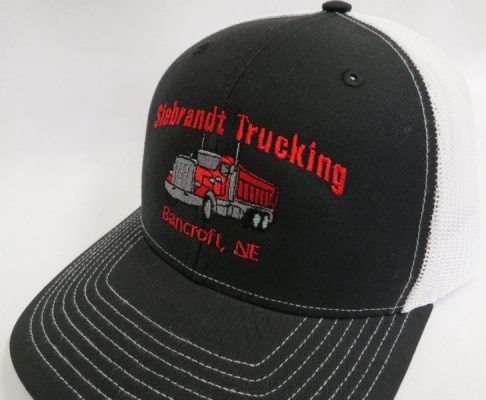 Slide 5
...can be more than a basic stock design by just changing the color!